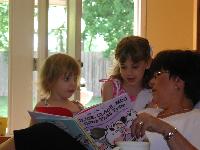 BJ reading to the girls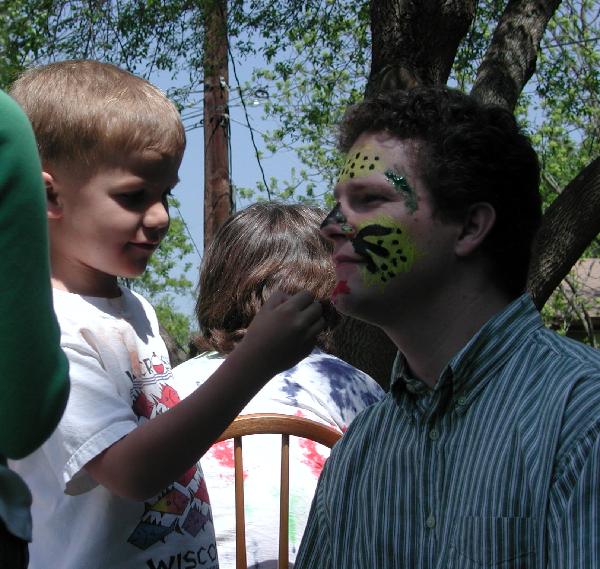 Encouraging the face painting activity
We decided on 2 activities for the kiddos (besides the usual "running around like crazy people"). Paiting on big paper on the fence, and face painting. I couldn't seem to generate any interest in face painting, so I volunteered to let them paint me - this is Ian, making me a cheetah.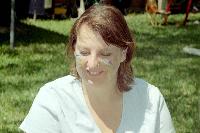 Rainbow stripes